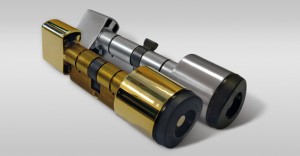 electronic lock cylinder NAVELON
Electronic lock cylinder Navelon, is the obvious course of events in a place that in recent years, characterized by ..Sheldon stagnation. In the area of door locking .Navelon is an electronic cylinder lock replaces the old, in any cylinder lock and turns it into electronic security lock. Dramatically increases the level of security, because it uses mechanical key, but digital, the ikey, resulting in the classic disruption (by keys or tools respectively) are simply impossible. Also due to digital technology, hours schedule is possible for selected ikeys / users, recording data-movement and more.
.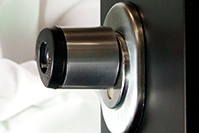 1
Electronic cylinder
On the outer side of the door, all that appears after placing navelon, is what appears in the photo. Here we touch briefly digital key ikey and locked in or out. Watch video
here.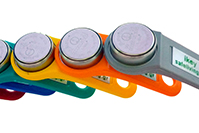 2
ikey. the digital key
The digital key ikey, is what we use to lock or unlock the electronic lock navelon. The same ikey can be used for other navelon or ilock. More about ikey here.
Why you should have a navelon at your door…
Besides safety (number 1 reason), besides the convenience and practicality (number 2 reason), except that is for all of your life (number 3 reason)  except innovation (number 4 ratio), with navelon, throw the keys of your life, because with a digital key ikey, you can have access to what you want navelon. That as many doors as you want.